Juvenile Walk for Diabetes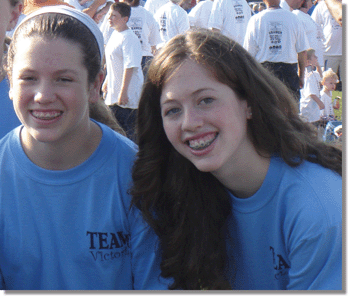 A300 Captain Pete Vorholt has contributed to the IPA Foundation since its inception in 1992. With donations to more than 30 local and national charitable organizations across the country and low administrative costs, Vorholt was confident his money was making a difference in the lives of thousands of children. He also learned first hand how the IPA Foundation can touch the lives of its own pilots and their families.
My daughter Victoria was diagnosed with Type 1 Diabetes in August 2005. It was her first day of sixth grade, recalled Vorholt. Since then, Victoria has endured more than 4200 shots of insulin and 6,400 finger pricks to keep her disease under control. You cant ever forget or take a break from the disease, said Vorholt. Its a family disease. Its 24/7.
The diagnosis prompted the Vorholt family to action. In 2006, they formed Team Victoria and began fundraising efforts, for the Walk to Cure Diabetes. The Vorholts goal of raising $1500 to benefit the Juvenile Diabetes Research Foundation was met in one donation from the IPA Foundation.
"There was no hesitation, the Foundation stepped up immediately," said an emotional Vorholt. "Its rewarding to know the people you work with will step up and help when you need it. Thats the message we got."
In their first year and with the help of a moving fundraising letter from Victorias older sister, Elizabeth, the Vorholt family raised more than $10,000 for juvenile diabetes research.
"If every family gave just a small amount every paycheck, it would make a world of difference to our community and in our own personal lives," said Wendy Moody, wife of DC8 FO Michael Moody Jr. The Moodys three-year-old daughter, Rebecca, was also diagnosed with Type 1 Diabetes. On September 15, they'll attend their first Walk to Cure Diabetes with a goal of raising $3,000. A $2,500 donation from the IPA Foundation to the Moodys will be used as a sponsorship for the Walk which means the IPA foundation's name will now appear on banners, walk t-shirts and other walk literature.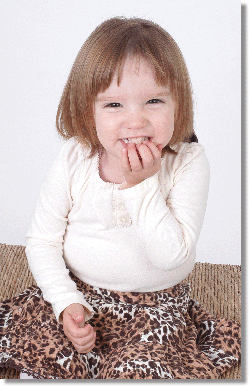 "Even when we were at Kosair Childrens Hospital with Rebecca, we were reminded of the IPA Foundations impact; there were plaques and stickers on medical equipment stating Made Available by the IPA Foundation. During what was a very difficult time, this was a source of comfort knowing that the people I work with and spend time with are interested in helping the community," said Michael Moody.
"Helping children is what the IPA Foundation is all about," said Trustee John Duhe. "Its reassuring to know that our contributions are making a difference both within the IPA pilot community and in communities across the country."