Senator Boxer Cites Crash of UPS Flight 1354 in Passionate Plea for Vote to End Cargo Carve-Out

Posted: 4/13/2016
Senator Barbara Boxer on the Senate floor today again urged her colleagues to vote on her amendment to end the carve-out of all-cargo carriers from the new pilot rest rules. Boxer called it a "moral issue" and warned that "people's lives are in jeopardy."
IPA Joins Sen. Boxer and Capt. Sully Sullenberger to End Cargo Carve-Out

Posted: 4/13/2016
The IPA joined Capt. Sully Sullenberger, the Coalition of Airline Pilots Associations (CAPA) and Air Line Pilots Association (ALPA) at an April 12 press conference in which Senator Barbara Boxer (D-CA) called on lawmakers to end the cargo carve-out and pass the "Safe Skies Act" amendment to the FAA Reauthorization bill currently being debated in the Senate.
Independent Pilots Association (UPS Pilots) Joins Other Pilot Groups in Response to Misleading Letter from Cargo Airline Chief Pilots

Release Date: 4/13/2016 5:25:18 PM
Louisville, April 13, 2016 – The Independent Pilots Association (IPA) joins with the Coalition of Airline Pilots Associations (CAPA); Air Line Pilots Association International (ALPA); Allied Pilots Association (APA); Airline Division, International Brotherhood of Teamsters (IBT); Teamsters Local 1224; ALPA FedEx Master Executive Council and Teamsters Local 357 in debunking the misleading letter from the cargo airline industry signed by their management chief pilots. The IPA, along with the pilot unions listed above, fully supports Senator Boxer's amendment #3489 to the FAA Reauthorization Bill to end the cargo carve-out and restore one-level of safety to commercial aviation.
.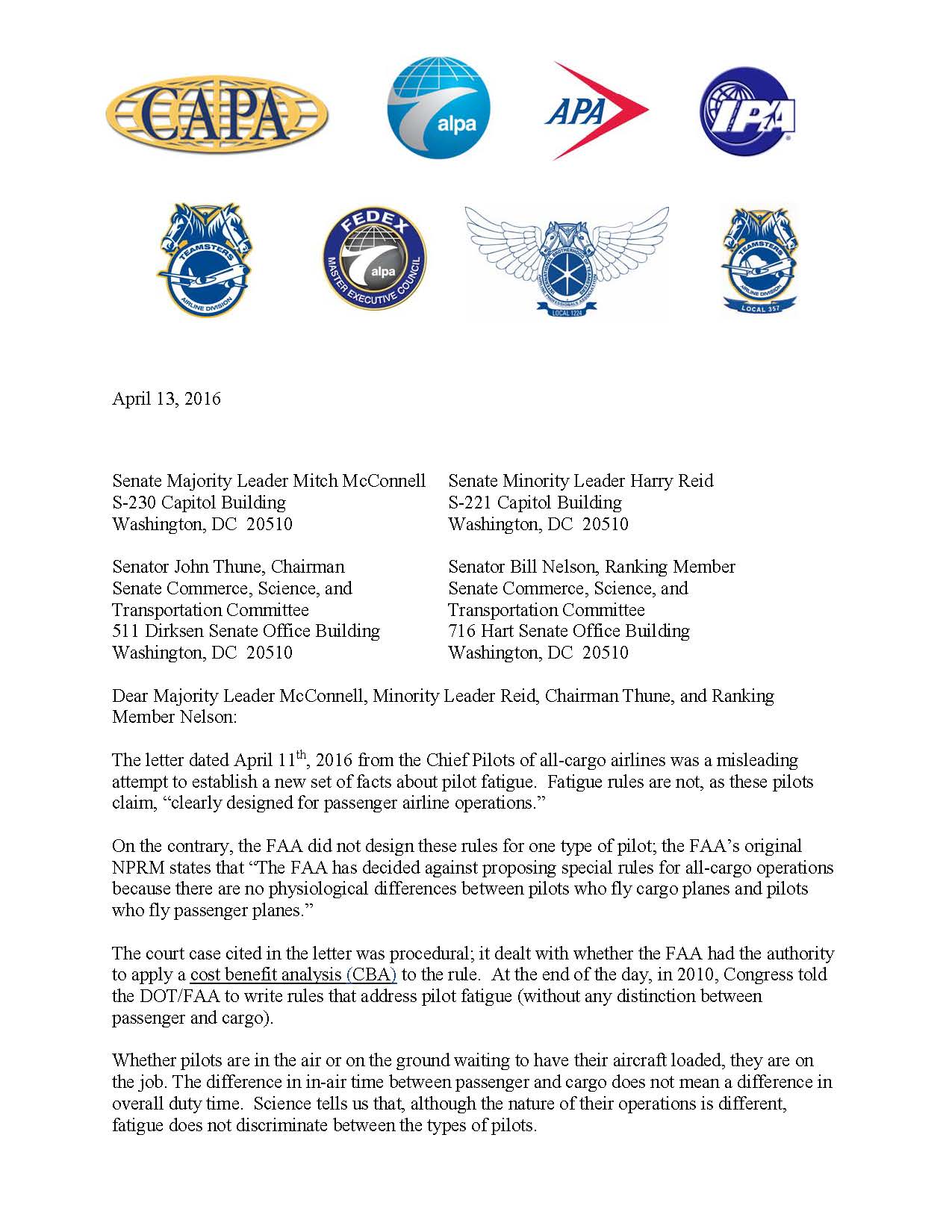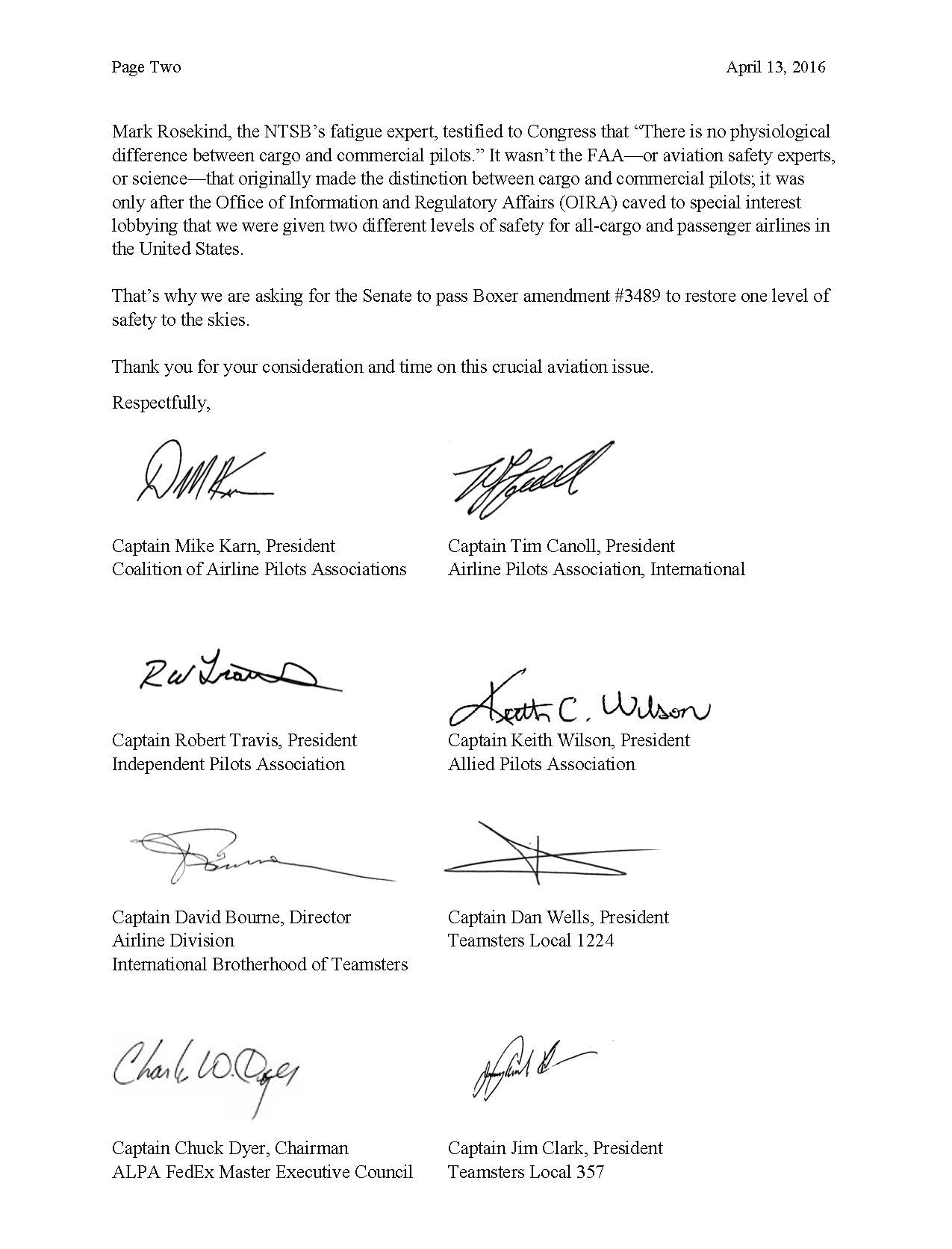 Chief Pilots Letter